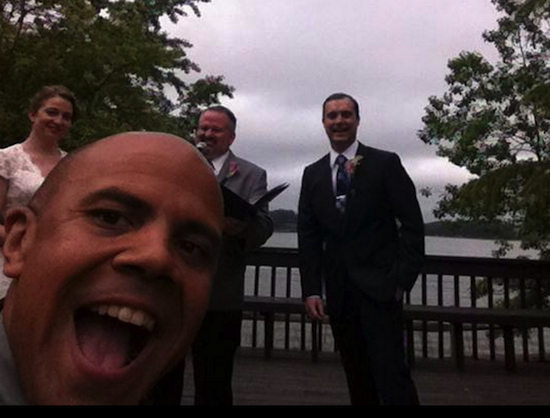 I had the honor of writing a poem for the wedding of my dear friends Ann Norris and Jason Pattan. I actually introduced Ann and Jason, so it was a delight to watch them get married this weekend and a blessing to be a part of their service.
"A More Perfect Union" by Steven Thrasher
I met Ann during the 2008 Obama campaign in Doylestown, Pennsylvania. Politics and American history are a big part of my relationship with both Ann and Jason, and while traveling in India, I had the idea to use the preamble of the Constitution of the United States as the basis for my planned poem. In Basel, Switzerland, I sat down in the Grossminster and wrote the first draft of the poem. At that Taize Community, I added some more stanzas, and I revised it in Brooklyn, making if the first poem I've ever written on three continents.